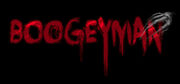 Welcome to the Boogeyman Wikia
Welcome to the Wikia for the 2015 point-and-click horror game 'Boogeyman'!
Buy the game on Steam here: http://store.steampowered.com/app/412770/
The Game
8 year old Thomas has just moved into his new house; His parents snapping up the deal for the property without realizing its dark past. Thomas finds a stereo player with a tape left inside, and a flashlight... As darkness falls, he soon realizes he is not alone within the room... The tape begins to play.
Covering 2015 and Beyond!
Get the latest Boogeyman info Here!
Like us on Facebook!
https://www.facebook.com/BoogeymanWikia/?skip_nax_wizard=true
Latest activity

Photos and videos are a great way to add visuals to your wiki. Find videos about your topic by exploring Wikia's Video Library.
Ad blocker interference detected!
Wikia is a free-to-use site that makes money from advertising. We have a modified experience for viewers using ad blockers

Wikia is not accessible if you've made further modifications. Remove the custom ad blocker rule(s) and the page will load as expected.